Strengthen your immune defenses against viruses!
New viruses and seasonal viruses, influenza viruses and parainfluenza viruses... We are continuously exposed to these and other micro-organisms but what really matters is that we are ready to strengthen our innate immune defenses.
View products
Courses and Webinars
Aurora Nutriceutics with the support of AnthroposNet® (partner specialized in training and research in Integrated Medicine to support professionals and physicians) offers for the support of its Customers and Collaborators, refresher courses and events for continuing education.

View the calendar
Accurate study of formulas
Functional Medicine - Individualized Formulas All Aurora Nutriceutics formulas are researched and studied with the criteria of Functional Medicine. The principles are based on the stimulation of the body's capabilities to harmonize and regenerate, whether it is the immune, neurological or hormonal response. The wide range of products available allows a preventive and individual approach.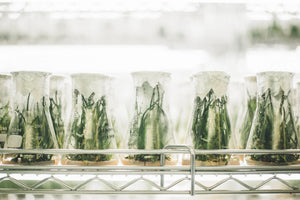 Functional Medicine Lines
The Solis line è dedicated to Health in general based on the activation of emunitory systems. The Balance-Phyto Phyto and the Balance-Orthomolecular line are designed for the integrated phytotherapeutic and orthomolecular approach. The line TCM è dedicated to the adjuvant use in Traditional Chinese Medicine protocols and acupuncture.
Regenerative Medicine Lines
The line Physio è specially developed for adjuvant use in regenerative, physiotherapeutic and re-educational fields. La linea Aktiva è dedicated to performance, sport and metabolism. The linea Beauty è dedicated to cosmetic nutriceutics.
Quality of raw materials
Aurora Nutriceutics was born with the goal of making the best use of Nature's resources for the benefit of health. The values of Aurora Nutriceutics are Health, Prevention and the Environment. Our mould è biological, naturalist and ecologist and this leads us to have a deep trust and constant interest in the resources we find in Nature, both in the way it produces effective designs of living organisms and in its intelligent biological strategies.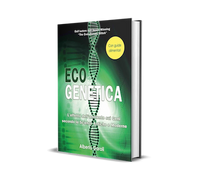 ECO Genetics
Modern medicine has specialized in providing interventions and strategies that directly relate to the study of pathology and, in following this choice, leaves ample room for other methods that should be known and used for preventive purposes.
Buy now
Adenoidism
Modern Western medicine, with which we indicate the set of knowledge and means with which the urbanized and technologized West has radically changed the traditional approach to the medical problem as it was known before in all places and in all epochs, has become necessary as a (inefficient) measure to control degenerative symptoms or diseases that spread epidemically when people's diets changed radically after the industrial revolution.
Buy now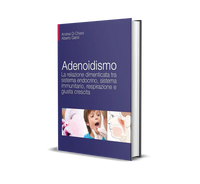 FOR A FUTURE WITH FEWER EMISSIONS AND MORE OPPORTUNITIES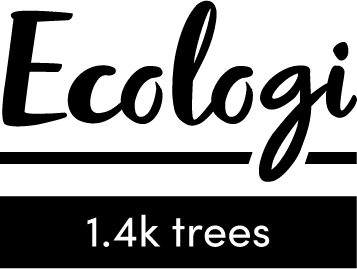 Aurora Nutriceutics contributes to the reduction of CO2 emissions by offsetting the impact on the environment through Ecologi. This allows us to donate part of the proceeds of each order placed to plant a tree. All projects funded by Ecologi are verified and searchable on their homepage. Check out our forest "click here".
I had been under a lot of stress and anxiety for weeks and the pressure had risen and I had never had it elevated in the past years. After 3 days of Nuralev everything is fine; restored and remains stable and under control.

P.G.
I'm a plumber and I often have to be on my knees and I often have severe pain and occasional swelling of the joints. I took Flog-x and after 4 days I have no more swelling. I take Flogx regularly as a supplement and I have no more pain.

A.L.
I suffer from chronic hemorrhoids and since I regularly Venaktiva integral I am keeping everything under control without pain.

F.S.
Chronic lip herpes. I started to integrate Anoxae when I needed it and to date I have not had any more rashes. Thank you!

P.M.
Thickly I suffered from calazio and blepharitis and I started to integrate Anoxae. I don't have any more; these symptoms because I don't have any more; I take the supplement and I am very well, I don't have any more; I have had eye irritations.

J.P.
For years I have suffered from severe fatigue, low pressure and low temperature. I started to integrate Metaktiva and my body became more and more cramped; literally rekindled. I take it regularly to keep myself energetic especially with the first cold winters.

P.B.
I had a frequent cough after each flu and for this reason I started to integrate Pneuma. The cough I had usually resolves very quickly and I often take it to prevent it from happening.

O.A.
I often had swelling in my lower limbs and also developed venous circulation and retention disorders. I integrated Aquae and improved the feeling of swelling and burning within a week. I deflated easily and integrated Aquae as needed.

G.M.
My father is 75 years old and often suffers from all prostatic hypertrophy disorders. I tried to integrate Aquae with Inuro and after 10 days many of the disorders he complained about gradually improved. Now I am maintaining the integration to preserve the benefit.

F.G.
Location
Aurora Nutriceutics Shop
Via San Giovanni 6
Bergamo, 24121, (Italy)
Tel. +39. 035.235293
+39. 320 .0982900