Aurora Fundation
Aurora Nutriceutics was born on ecological ideological principles and is therefore committed to the progressive planning of CO2 emissions reduction and contributes directly to reduce its impact through the project of an innovative company called Ecologi that allows you to donate part of the proceeds to plant a tree with every single order placed by the customer.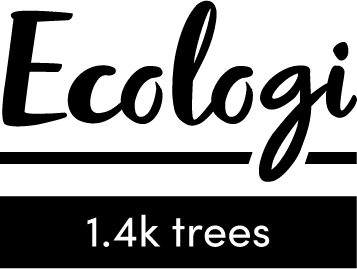 The impact of CO2 emissions induced by activities and exchanges can be improved and compensated also with the help of the customer that can be an active part in this process of climate change. For this reason we have decided to adhere to the activities of Ecologi which aims to reduce the impact of our shipments by offsetting it by planting a tree.
Carbon offsets are a practical and effective way to reduce the effects of climate change by funding wind, solar and other renewable energy projects.
When you place an order on our site, through Ecologi, you fund projects that reduce greenhouse gas (GHG) emissions, such as protecting forests or building wind farms. Carbon offsets allow you to pay to reduce your global GHG total instead of making radical or impossible reductions on your own.
How do I know the money will go to the right place?

With your help, Ecologi can find new, permanent projects with controlled outcomes (i.e., that don't create more carbon elsewhere in an effort to reduce it). All projects are independently certified to internationally recognized standards such as those of the Climate Action Reserve and the American Carbon Registry.
Each project we fund is triple-verified which means:
Project finances, management team, project site and carbon reduction method are thoroughly vetted.
One of the world's leading carbon emission standards reviews the project.
The Global Offset Research verifies the project against a second list of international standards.
Funded projects are carefully vetted, ethically proven and scientifically verified against the world's leading carbon standards.