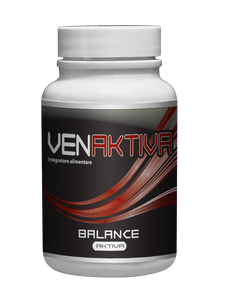 Bitter Orange, Thistle and Rusco based food integrator indicated to promote the functionality of the microcirculation and venous circulation, useful in cases of heavy legs and in the functionality of the hemorrhoidal plexus.
Ingredients:
Bitter orange ES - (Citrus aurantium L.) unripe fruit ES tit.10% synephrine (other amines such as octopamine < 1.25%)
Rusco ES - (Ruscus aculeatus L.) root
Silybum marianum gaertn (Silybum marianum) fruits
Battery agent: cellulose
Vegetable capsule: hydroxypropylmethylcellulose
Anti-caking agents: Vegetable magnesium stearate, silicon dioxide
Quantity per daily dose of 1 capsule:
Bitter Orange ES 10% mg 200 (of which mg 20 synephrine), Rusco ES mg 150, Milk thistle ES mg 100.
Content:
60 g vegetarian capsules 0.72 g - Net Weight g 43.2
Usage mode:
1 capsules per day, preferably away from meals.
Warning:
We do not recommend the use of the product during pregnancy, while breast-feeding and under 12 years of age.
Consult your physician before use if your cardiovascular conditions are not normal.
Keep out of reach of children under three years old, do not exceed the maximum recommended dose.
The supplements should not be intended as a substitute for a varied and balanced diet and a healthy lifestyle.
Preservation:
Store in a cool, dry place away from heat sources. The expiration date refers to the product in its packaging intact and correctly stored.
bene , al secondo acquisto recensirò anche i risultati, per ora tutto ok
Soffrivo di emorroidi croniche e da quando integro Venaktiva regolarmente sto tenendo tutto sotto controllo senza dolori. Grazie
evvai...
davvero non ricordavo gambe cosi leggere, ma come fate? =)
Mi sono trovata molto bene!