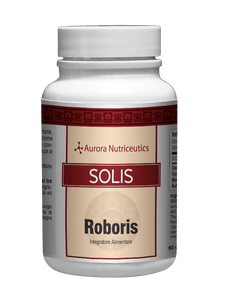 Food supplement based on Damiana, Guarana, Matè, Ashwaganda, Green tea indicated as tonic in case of physical and mental fatigue, Iron helps to reduce tiredness and fatigue, Zinc contributes to the maintenance of normal testosterone levels.
Ingredients:
Damiana ES - (Turnera diffusione Willd.) Leaves

Guarana ES - (Paullinia cupana Kunt.) Seeds

Matè ES - (Ilex paraguariensis A. St. Hill.) Leaf

Ashwaganda ES - (Withania somnifera L) root

The green ES - (Camellia sinensis (L.) Kuntze.) Leaves

Savory O.E. (Satureja montana L. s. L.)

Iron gluconate

Zinc gluconate

Vegetable capsule: hydroxypropylmethylcellulose

Anti-caking agents: Vegetable magnesium stearate, silicon dioxide

Amount per daily dose of 3 capsules:
Damiana mg 390, Guarana mg 390, Matè mg 255, Ashwaganda mg 165, Green tea mg 120, Iron mg 8.7 - 62.14% NRV *, Zinc mg 3.9 - 39% NRV *, Savory O.E. 3.75 mg.
* NRV Nutritional Reference Value
Content:
60 vegetarian capsules of 0.65 g Net weight 39 g. 
How to use:
3 capsules a day, preferably between meals.
Warnings:
Keep out of the reach of children under three years, do not exceed the maximum recommended dose.
The supplements are not intended as a substitute for a varied diet.

Storage:
Store in a cool and dry place away from heat sources. The expiry date refers to the unopened and properly stored product.
mi avevano consigliato da tempo e con insistenza questo prodotto e per questo ho deciso di provare..davvero molto valido! ero sempre stanca nonostante e non trovavo rimedio, cosi dopo averle provate energia a cascata, spero non abbiano effetti se eccedo perchè ormai le assumo praticamente tutti i giorni! consigliato a tutti quelli che si sentono stanchi e stressati..
consigliato
ero indeciso fra questo ed un'altro prodotto e tramite la chat ho ricevuto consulenza e mi ha saputo consigliare. gentili e professionali.
l'ho già provato altre volte con ottimi risultati .....
fa il suo
nei giorni dove necessita il picco d'energia le uso e devo dire che sono una notevole carica di energia .