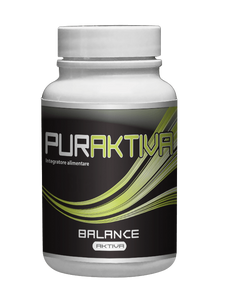 Food integrator based on Aloe juice and Rhubarb useful to promote the regularity of intestinal transit, with milk thistle that helps to support digestive and hepatic functions.
Ingredients:
Aloe ES - (Aloe vera L. ) juice
Silybum marianum (L.) gaertn) fruit
Rabarbaro ES (Rheum palmatum L. ) root
Billing agent: cellulose
Vegetable capsule: hydroxypropylmethylcellulose
Anti-caking agents: Vegetable magnesium stearate, silicon dioxide
Quantity per daily dose equal to 2 capsules:
Aloe juice mg 480, Milk thistle mg 280, Rhubarb mg 200.
Contained:
60 g 0.75 g vegetarian capsules. Net weight g 45.
Usage mode:
2 capsules per day, preferably one in the evening and one in the morning after a meal.
Warning:
Keep out of reach of children under three years old, do not exceed the maximum recommended dose.
The supplements should not be intended as a substitute for a varied and balanced diet and a healthy lifestyle.

Preserve:
Preserve in a cool and dry place away from heat sources. The expiration date refers to the product in the package intact and properly stored.
Ottimo
Già provato anche in passato ...per fortuna l ho ritrovato !!!
scoperti per caso, consegna nei tempi, soddisfatto del prodotto e dei suoi benefici, costo sopra la media ma dato il risultato vi terrò a mente in futuro, grazie.
E' il secondo prodotto che acquisto da Aurora Nutricutics con risultato, devo dire che mantengono le aspettative. viva le aziende che dicono la verità. Buon lavoro.