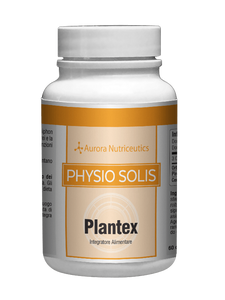 Food supplement based on Orthosiphon and Pirola which promote the drainage of body fluids and the functionality of the urinary tract and centella useful for the functions of the microcirculation.
Ingredients:
Orthosiphon ES - (Orthosiphon stamineus Benth.) Leaves

Pirola ES - (Pyrola rotundufolia L.) leaves

Centella ES - (Centella asiatica L.) plant

Magnesium pidolate

vegetarian capsule: hydroxypropylmethylcellulose

Anti-caking agents: Vegetable magnesium stearate, silicon dioxide

Bulking agent: Cellulose

Amount per daily dose of 3 capsules:
Orthosiphon 450 mg, Pirola 420 mg, Centella 300 mg.
Content:
60 vegetarian capsules of 0.65 g Net weight 39 g.
How to use:
3 capsules a day, preferably between meals.
Warnings:
Keep out of the reach of children under three years, do not exceed the maximum recommended dose.
Supplements are not intended as a substitute for a varied and balanced diet and a healthy lifestyle.

Storage:
Store in a cool and dry place away from heat sources. The expiry date refers to the unopened and properly stored product.
finalmente
Ho una patologia incurabile che mi lascia sempre molto debole. Dopo aver provato vari prodotti ho trovato risultato con Plantex e penso proprio non lo lascerò mai più, non può guarirmi ma mi aiuta moltissimo. Grazie darei più di 5 stelle ma non si può
Circolazione.
Ogni anno con il caldo mi si gonfiano molto le gambe e le caviglie. Ho integrato il Plantex per questo motivo e molto rapidamente le gambe si sono sgonfiate, mi sono trovata benissimo e adesso il caldo non mi provoca più i soliti problemi.