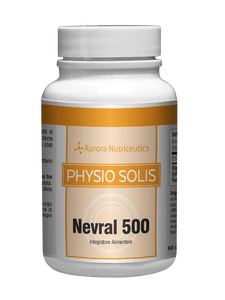 China-based food supplement, useful in the drainage of body fluids, Scutellaria adjuvant of liver function, China and Elderberry are indicated for the regularity of sweating processes.
Ingredients:
Black Elderberry ES - (Sambucus nigra L.) fruits
China ES - (Cinchona succirubra Pav.) bark
Scutellaria ES - (Scutellaria baicalensis Georgi) root - 150 mg
plant capsule: hydroxypropylmethylcellulose
Anti-caking agents: Vegetable magnesium stearate, silicon dioxide
Quantity per daily dose equal to 3 capsules:
Elderberry mg 600, China mg 450, Scutellaria mg 450.
Content:
60 g vegetarian capsules 0.67 g Net Weight 40.2.
Usage mode:
3 capsules per day, preferably away from meals.
Warning:
Keep out of reach of children under three years of age, do not exceed the maximum recommended dose.
The supplements should not be intended as a substitute for a varied and balanced diet and a healthy lifestyle.

Conservation:
Store in a cool, dry place away from heat sources. The expiration date refers to the product in its packaging intact and correctly stored.
ok
Arrivato prima del previsto , buon prodotto. Approvato.
sudorazione eccessiva
smbra che davvero diminuisca la mia eccessiva sudorazione, spero non sia un caso cosi saprò di aver trovato una soluzione per il futuro. a presto