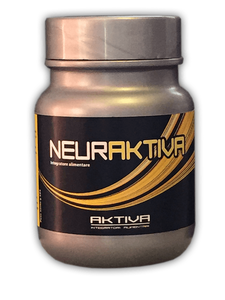 Food integrator based on L-Glutamine, Magnesium and alkaline mineral salts such as Potassium, Sodium in citrate and bicarbonate form. Magnesium contributes to the reduction of tiredness and fatigue and normal functioning of the nervous system, Calcium contributes to normal muscle function and normal neurotransmission, Zinc contributes to normal cognitive function.
Ingredients:
Fruttose
Maltodextrin
L- Glutamine
Magnesium pidolate
Calcium phosphate
Calcium carbonate
Magnesium carbonate
aroma orange
Sodium bicarbonate
Potassium phosphate
Potassium citrate
Zinc gluconate
Colorant: Riboflavin
Corrector acidity: citric acid
Anti-caking agents: Silicon dioxide
Quantity for maximum daily dose of 7.5 g:
L-Glutamine mg 600, Magnesium mg 112 - 30% NRV*, Calcium mg 142 - 17% NRV*, Zinc mg 3. 6 - 36% NRV*
*NRV: Nutritive Reference Values.
Net weight g 225
Usage mode:
Dissolve 2, 5g of powder, equal to the second notch of the measuring cup (notch 2/3 inside the measuring cup) in a glass of water, 3 times a day preferably away from meals.
Warning:
Keep out of reach of children under three years old, do not exceed the maximum recommended dose.
The supplements are not intended as a substitute for a varied and balanced diet and a healthy lifestyle.

Preservation:
Preserve in a cool, dry place away from heat sources. The expiration date refers to the product in intact and properly stored packaging.
Energia
Sto utilizzando neuraktiva da poco. Trovo che sia un ottimo prodotto perche mi sento meno spossata e riposo meglio.
ottimo
Mi ha aiutato moltissimo nel post influenza, la debolezza fisica è scomparsa in pochi giorni. Lo consiglio assolutamente
da urlo!!!
corro in bici da anni ed ho sempre integrato qualche prodotto ma devo dire che da quando uso Neuraktiva la mia resistenza è nettamente aumentata, sento la gamba più pronta e molto meno affaticata. Penso che continuerò ad usarlo nelle mie preparazioni e nei miei allenamenti.
risultato ok
Lo sto provando da una settimana dopo una lunga condizione di affaticamento che mi era partita dopo una bruttissima influenza. Sembra proprio che funzioni..in pochi giorni mi sono sentita in forze soprattutto più concentrata. Grazie