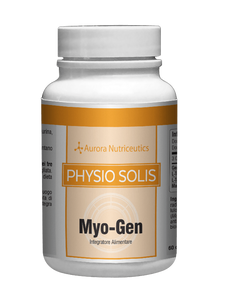 Food supplement of Tryptophan, Taurine, Gentian and Magnolia useful for promoting digestion.
Ingredients:
Gentian ES - (Gentiana lutea L.) root

L-Tryptophan

L-Taurine

Magnolia ES - (Magnolia officinalis Rehder) bark

Vegetable capsule: hydroxypropylmethylcellulose

Anti-caking agents: Vegetable magnesium stearate, silicon dioxide

Bulking agent: Cellulose

Amount per daily dose of 3 capsules:
Gentian 450 mg, L-Tryptophan 330 mg, L-Taurine 300 mg, Magnolia 240 mg.
Content:
60 vegetarian capsules of 0.58 g Net weight 34.8 g
How to use:
3 capsules a day, preferably between meals.
Warnings:
Keep out of the reach of children under three years, do not exceed the maximum recommended dose.
Supplements are not intended as a substitute for a varied and balanced diet and a healthy lifestyle.

Storage:
Store in a cool and dry place away from heat sources. The expiry date refers to the unopened and properly stored product.
posso garantire sulla sua efficacia nella riduzione dei gas intestinali e sull aiuto digestivo in quanto questo integratore mi ha risolto molti problemi
piena di intolleranze e facile alla gastrite posso certificare l effetto fantastico di moderazione dei miei problemi.