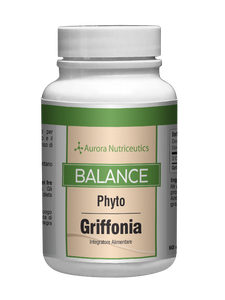 Food integrator useful for normal mood tone.
Ingredients:
Griffonia ES (Griffonia simplicifolia (DC) Baill.) seeds
Vegetable capsule: hydroxypropylmethylcellulose
Battery agent: cellulose
Anti-caking agents: Vegetable magnesium stearate, silicon dioxide
Quantity per daily dose equal to 3 capsules:
60 g vegetarian capsules 0.7 g Net Weight 42.
Usage mode:
3 capsules per day with water, preferably away from meals.
Warning:
Keep out of reach of children under three years old, do not exceed the maximum recommended dose.
The supplements should not be intended as a substitute for a varied and balanced diet and a healthy lifestyle.

Conservation:
Store in a cool, dry place away from heat sources. The date of last use refers to the product in its packaging intact and correctly stored.
Mia mamma sta più tranquilla
L'ho preso per mia madre, problemi di ansia e insonnia. Sta molto meglio, sonno più regolare e sopratutto abbiamo evitato i farmaci antidepressivi che non vorrei mai far prendere! Nessun effetto collaterale riguardo la sonnolenza
sonno ottimo, regolare, spesso mi capita di fare sogni lucidi e "dettagliati", cosa che assolutamente non mi capitava con i normali farmaci. per quanto riguarda l'umore anche qui stessa cosa, mi sento più attivo, meno spossato e con più voglia di fare. bravi
Acquistato per trovare una valida alternativa ai comuni medicinali che come ben sappiamo hanno davvero molti effetti collaterali, talvolta molto fastidiosi. Il mio scopo era quello di regolare il sonno, rendendolo migliore e per migliorare un po' la qualità dell'umore. Già dalle prime assunzioni ho notato un netto miglioramento.
Questo prodotto ha migliorato la qualità del sonno a solo una settimana dalla prima somministrazione cosa che difficilmente mi succedeva ultimamente. ritengo il prodotto molto interessante in sostituzione ai classici prodotti chimici che provocano negli anni oltre la dipendenza anche danni neurologici gravi. Ottimo Prodotto!!!
Prodotto eccellente. Lo prendo il giorno, la mattina per poter produrre più serotonina . E funziona. Le attività giornaliere sono più piacevoli e si ha più voglia di fare e godere la giornata.