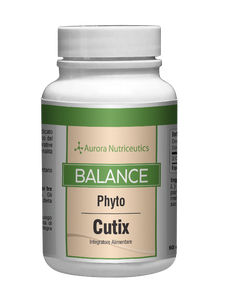 Equisetum based food integrator indicated to promote the drainage of body fluids and connective trophism, Fumaria useful for the purifying functions of the body, adjuvant of trophism and skin function.
Ingredients:
Equiseto ES - (Equisetum arvense L.) plant
Fumaria ES - (Fumaria officinalis L.) aerial parts
Vegetable capsule: hydroxypropylmethylcellulose
Anti-caking agents: Vegetable magnesium stearate, silicon dioxide
Quantity per daily dose equal to 3 capsules:
Equiseto mg 750, Fumaria mg 750.
60 g vegetarian capsules 0.65 g Net Weight g 39.
Usage mode:
3 capsules per day, preferably away from meals.
Warning:
Keep out of reach of children under three years of age, do not exceed the maximum recommended dose.
The supplements should not be intended as a substitute for a varied and balanced diet and a healthy lifestyle.

Conservation:
Store in a cool, dry place away from heat sources. The expiration date refers to the product in its packaging intact and correctly stored.
good
Got them for my Mrs and she's been using them for years. A great product hair, skin and nails and good value for money too
Devo dire che dopo diversi cicli di confezioni che prendo è Indubbiamente ottimo.Per quanto riguarda il prodotto mi sembra che la perdita di capelli sia sotto controllo, motivo principale per cui lo prendo.
ottimo da provare
prodotto decisamente buono ed efficace, dopo una settimana dieci giorni i capelli sono sensibilmente più forti, la caduta stagionale si arresta e le unghie sono molto forti e poco fragili. E' un prodotto che uso da anni e consiglio, giusto prezzo per un buon prodotto per fare le normali cure stagionali di integratori.
Confezione perfetta e prodotto integro. Arrivato in anticipo rispetto a quanto previsto