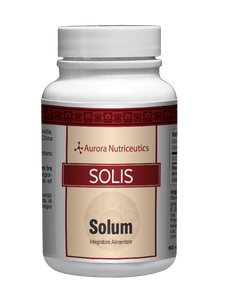 Food supplement based on Boswellia, Devil's claw useful for joint function, China adjuvant in the sweating process.
Ingredients:
Boswellia ES - (Boswellia serrata Roxb.) Resin

Devil's claw ES - (Harpagophytum procumbens Dc.) Root

Uncaria ES - (Uncaria tomentosa Willd.) Bark

China ES - (Cinchona succirubra Pav.) Bark

Pine O.E. (Pinus sylvestris L.)

Vegetable capsule: hydroxypropylmethylcellulose

Anti-caking agents: Vegetable magnesium stearate, silicon dioxide

Amount per daily dose of 3 capsules:
Boswellia mg 390, Devil's claw mg 300, Cinchona mg 270, Uncaria mg 270, O.E. Pine 3.75 mg.
Content:
60 vegetarian capsules of 0.64 g Net weight 38.4 g.
How to use:
3 capsules a day, preferably between meals.
Warnings:
Keep out of the reach of children under three years, do not exceed the maximum recommended dose.
The supplements are not intended as a substitute for a varied diet.
Storage:
Store in a cool and dry place away from heat sources. The expiry date refers to the unopened and properly stored product.
Ottimo prodotto per curare l'artrosi di cui soffro da anni. Il dosaggio è davvero ottimo. io raccomando
J'ai acheté sur votre site ce produit qu'une utilisatrice m'avait conseillé pour son efficacité et son dosage exceptionnel.
Arthrose depuis 40 ans.
Articulations "en feu". Je ne pouvais plus coudre ni tricoter.....
Après 4 mois de traitement je revis.
Ma fille âgée de 33 ans en prend. Elle ne souffre plus de ses genoux depuis trois semaines.
Ditta molto seria e precisa veloce nelle spedizione con ottimi prodotti a prezzi competitivi che uso ormai da diversi anni con molta soddisfazione
contro dolori e infiammazioni posso dire che sulla mia persona e per i miei problemi ha funzionato molto bene
gia usato piu volte per i miei problemi articolari, agisce senza creare problemi gastrointestinali. ottimi